Dr. Jordan Leasure
Dr. Jordan Leasure is the Founding Physician of North Shore Pro-Active Health.  She was born and raised in Libertyville, graduated from Lake Forest College majoring in Chemistry and Business and became a licensed Chiropractor in Illinois in 2006. Dr. Leasure received her Certified Chiropractic Wellness Practitioner certificate in 2010, and is currently pursuing her Diplomate in Nutrition through the Institute of Functional Medicine and Functional Medicine University. Being a former high school and collegiate athlete; her focus is functional medicine and sports injuries.
Dr. Leasure participates regularly in local organizations and is a past president in her local BNI, a Past Vice-Chairman for the GLMV Chamber of Commerce, she sat on the Board of Directors for Mainstreet Libertyville and is currently the Northern District President for the Board of Directors for the Illinois Chiropractic Society.
She maintains her sanity by riding her Peloton & meditating. Her 6-year-old son, Parker, picks the meditation they listen to before bed!  Dr. Jordan and her husband are just about the celebrate the 2nd birthday of their youngest, Atlas.
Dr. Jade Dellinger (Leasure)
Also a lifelong Libertyville resident, Dr. Jade studied nutrition at the University of Illinois before joining Dr. Jordan at Palmer College of Chiropractic in 2005. She became a licensed Chiropractor in Illinois in 2010. Dr. Jade is dedicated to family care focusing on educating parents on the importance of chiropractic for their children and caring for pregnant women throughout and after their pregnancies. Dr. Jade is Webster Certified and became Certified by the Academy Council of Chiropractic Pediatrics in 2018.
As of 2020, she is a B!RTHFIT Professional with a goal of helping women not only feel mentally, physically and spiritually prepared for birth, but to achieve the birth THEY desire. Her preferred methods of treatment include diversified adjusting, kinesotaping, craniosacral therapy and other rehab modalities.
She is currently working on a certification called Developing Minds, where the mission is to prevent DIS-EASE in the unborn child, to promote optimal neurodevelopment in the newborn and to create a life of optimal health for all!
When she isn't working she enjoys traveling, her peloton, spending time with her husband and being a boy mom to 4-year-old Jamison and 8-month-old Grady.
Kortnee Mangold
Director of First Impressions
Kortnee was a Wisconsin resident her entire life, but she now resides in Grayslake, IL! She was brought on as a chiropractic assistant in May of 2021. Since working for NSPAH Kortnee has become well invested in focusing on mental, physical and spiritual well-being. She helps patient flow, zerona laser sessions, cold laser, and overall patient care. In her free time, Kortnee loves to spend time with her family, and her cats. Kortnee and her Fiancé just welcomed a new baby girl to the family in February and are busy planning their upcoming nuptials! 
Olivia Rivas
Rehab Assistant
Olivia grew up in the Lake County area. After high school she became obese after developing an eating disorder. Years of bullying, no confidence and trying many things that strengthened her eating disorder drove her to change. She told myself it was all or nothing, there had to be a way. She read books and studied on fitness and decided to try bodybuilding by herself. She quickly fell in love with it. It was something that brought her discipline, strength and so much more. She never gave up or looked back and  ended up transforming her whole life and found her passion.
She then studied through ISSA to get her Elite Trainer certification to work with average people all the way up to athletes/bodybuilders. When she joined the Army as a very fit individual, she ended up getting hurt to the point of being disabled. She has used many methods of rehab to help keep her going. Thus finding her way into the rehab sphere of learning. She never take clients through anything that she hasn't or wouldn't do herself.
Her goal is to help everyone achieve a healthy lifestyle that is not just about how you look on the outside but how you feel on the inside and how you function. She also have a big passion to help women see that they are capable of many things. Outside of work she enjoys the outdoors, the gym everyday, yoga, meditation, violin and creative art. 
Cindy Poland
Rehab Assistant
Cindy was born in Chicago, raised in Glenview and has lived in the house her grandfather built in Libertyville for the past 19 years. She received her BS in Accounting from the University of Illinois and began her career as a litigation consultant for a Chicago based Big 6 accounting firm. After her first child was born, she kept her feet in the accounting world doing bookkeeping for her mom's business and serving as treasurer for a local chapter of her sorority.
Yoga has been an important part of Cindy's life since studying for the CPA exam post college graduation. She is an E-RYT, a certified Barre instructor and teaches yoga, meditation and Barre locally. As she worked through her own sports injuries, and those of her 3 competitive dancing daughters, she gained an appreciation for the benefits of chiropractic care and physical therapy. She has a passion for helping others with sports recovery, pain, and injury by working with rehab exercises, yoga and fascia release.
Cindy loves spending time with her husband, daughters, dog, traveling, reading, walking and getting outside
Polly Liontis, LMT, AOBTA CP
Massage Therapist
Polly Liontis was born and raised in Omaha, Nebraska and moved to the Chicagoland area after receiving a Bachelor of Fine Arts in Piano Performance from the University of Nebraska at Omaha. Polly's first working life was in the theater as a pianist, actress, musical director, and drama coach for opera singers. She made the transition from a performing artist to a healing artist 25 years ago, upon becoming certified as a Zen Shiatsu Therapist/Licensed Massage Therapist, as well as a certified Himalayan Yoga/Meditation Instructor.
Polly combines the arts of Yoga/Meditation/Guided Imagery and Breathing techniques into her Shiatsu bodywork sessions. Shiatsu is a Japanese style of bodywork based on thousands of years of Chinese Medical Philosophy, and it employs the techniques of abdominal diagnosis, acupressure (compression on the acupuncture points), gentle passive stretching, and soft tissue manipulation to affect muscle relaxation, improve blood and lymph circulation, and induce a deep relaxation response in the autonomic nervous system. Shiatsu often achieves pain relief and can help retrain the musculature for more optimal alignment.
Polly considers herself a teacher above all and loves to teach clients self-care tools to keep themselves healthy, and helping them to explore the narrative of their health for optimal health and well-being.
She considers the greatest art to be the art of living a fully vibrant, robust, engaged, radiant, purposeful and meaningful life. Her greatest joys are spending time with her children and grandchildren, cooking for family and friends, spending time in nature, and singing, chanting, and narrating stories.
Akuma Yang, LMT
Massage Therapist
Meet Akuma, the engineer-turned-massage therapist, acupuncturist, and holistic health enthusiast. With a passion for healing and a knack for understanding the body's systems, Akuma has transitioned from the world of engineering to embrace the transformative power of holistic health through massage and acupuncture. With a background as a massage instructor and practitioner, he is skillful and ready to assist in your well-being. Akuma is compassionate and dedicated to helping his clients achieve optimal health and wellness. He is happy to be part of a team committed to your health and vitality.
With a unique perspective rooted in engineering and acupuncture, Akuma combines analytical thinking with the ancient wisdom of acupuncture and acupressure points while using different modalities of massage techniques. Furthermore, Akuma's caring and friendly nature creates a nurturing environment for his clients. His overall goal is to provide a holistic experience that goes beyond symptom relief. Akuma seeks to uncover and address the underlying imbalances that may be causing discomfort or disturbing overall well-being.
Outside of his practice, Akuma loves spending time with his family. Hobby-wise, he enjoys the art of mixing herbs and teas for health benefits. For relaxation he likes long walks on the beaches and competitive volleyball with friends. He looks forward to serving your health needs.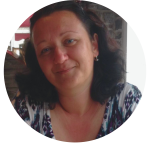 Olga Gontar, LMT
Massage Therapist
Olga is a massage therapist from the northwest suburbs. She received her degree in 2009 from the European Massage Therapy School. She is well versed in Swedish, prenatal, deep tissue, cupping, and relaxation massage techniques. Her experience spans from individuals from 11 years old to 92 years old.
Outside of work, Olga enjoys to garden, cook, and bake. You can always find something delicious in Olga's kitchen, for which her family is always grateful. Olga also has two Boston terriers, Jack and Cooper, who enjoy sunbathing and waking up very early.
Olga's 14 years of experience will shine through during your session.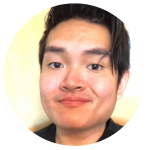 Jorell Ellazar
Social Media Assistant
Jorell is a Rush University alum having earned his master's degree in Clinical Nutrition in December 2021. As an undergraduate student from Lake Forest College, he first worked for North Shore Pro-Active Health as a Functional Medicine intern in 2019 and then was employed as a part-time Chiropractic Assistant. Since then, he's taken up various tasks in marketing, optimizing the company's online presence, as well as working under Dr. Jordan's functional medicine services as a nutrition assistant. 
He currently lives in Skokie, Illinois which is not too far from his previous home in Chicago. Jorell is currently taking his passion for nutrition and wellness to the Didactic Program in Dietetics program at the University of Arizona in hopes of becoming a Registered Dietician in the near future. Outside of work Jorell enjoys writing, listening to music, working out at home or the gym, and cooking for his friends and family.