Dr. Jordan Leasure
Dr. Jordan Leasure is the Founding Physician of North Shore Pro-Active Health.  She was born and raised in Libertyville, graduated from Lake Forest College majoring in Chemistry and Business and became a licensed Chiropractor in Illinois in 2006. Dr. Leasure received her Certified Chiropractic Wellness Practitioner certificate in 2010, and is currently pursuing her Diplomate in Nutrition through the Institute of Functional Medicine and Functional Medicine University. Being a former high school and collegiate athlete; her focus is functional medicine and sports injuries.
Dr. Leasure participates regularly in local organizations and is a past president in her local BNI, a Past Vice-Chairman for the GLMV Chamber of Commerce, she sat on the Board of Directors for Mainstreet Libertyville and is currently the Northern District President for the Board of Directors for the Illinois Chiropractic Society.
She maintains her sanity by riding her Peloton & meditating. Her almost 6-year-old son, Parker, now picks the meditation they listen to before bed!  Dr. Jordan and her husband just celebrated the 1st birthday of their second son, Atlas Veddar!
Dr. Jade Dellinger (Leasure)
Also a lifelong Libertyville resident, Dr. Jade studied nutrition at the University of Illinois before joining Dr. Jordan at Palmer College of Chiropractic in 2005. She became a licensed Chiropractor in Illinois in 2010. Dr. Jade is dedicated to family care focusing on educating parents on the importance of chiropractic for their children and caring for pregnant women throughout and after their pregnancies. Dr. Jade is Webster Certified and became Certified by the Academy Council of Chiropractic Pediatrics in 2018.
As of 2020, she is a B!RTHFIT Professional with a goal of helping women not only feel mentally, physically and spiritually prepared for birth, but to achieve the birth THEY desire. Her preferred methods of treatment include diversified adjusting, kinesotaping, craniosacral therapy and other rehab modalities.
She is currently working on a certification called Developing Minds, where the mission is to prevent DIS-EASE in the unborn child, to promote optimal neurodevelopment in the newborn and to create a life of optimal health for all!
When she isn't working she enjoys traveling, spending time with her husband and her almost 4-year-old son and anything outdoors.  Dr. Jade is prepping to welcome her second son in February of 2023!
Kortnee Mangold
Director of First Impressions
Kortnee was a Wisconsin resident her entire life, but she now resides in Grayslake, IL! She was brought on as a chiropractic assistant in May of 2021. Since working for NSPAH Kortnee has become well invested in focusing on mental, physical and spiritual well-being. She helps patient flow, zerona laser sessions, cold laser, and overall patient care. In her free time, Kortnee loves to spend time with her family, and her cats. Kortnee and her Fiancé are expecting their first child this February!
Samantha Tangney
Rehab Assistant
Samantha has been an Illinois resident most of her life, besides living in and exploring California for three years after high school. She is currently attending Harper College in Palatine for Kinesiology with a certificate in Personal Training. Fitness and health has been an important part of Samantha's life as she was a dancer for 14 years and horseback rider for 17 years, leading to her passion in the fitness and health industry in college. Samantha has a passion for helping others achieve a healthy and happy lifestyle through the world of health and wellness.
Outside of work, you can find Samantha spending time with her dogs, at the gym, reading, fishing, or studying for class.
Cindy Poland
Rehab Assistant
Cindy was born in Chicago, raised in Glenview and has lived in the house her grandfather built in Libertyville for the past 19 years. She received her BS in Accounting from the University of Illinois and began her career as a litigation consultant for a Chicago based Big 6 accounting firm. After her first child was born, she kept her feet in the accounting world doing bookkeeping for her mom's business and serving as treasurer for a local chapter of her sorority.
Yoga has been an important part of Cindy's life since studying for the CPA exam post college graduation. She is an E-RYT, a certified Barre instructor and teaches yoga, meditation and Barre locally. As she worked through her own sports injuries, and those of her 3 competitive dancing daughters, she gained an appreciation for the benefits of chiropractic care and physical therapy. She has a passion for helping others with sports recovery, pain, and injury by working with rehab exercises, yoga and fascia release.
Cindy loves spending time with her husband, daughters, dog, traveling, reading, walking and getting outside
Abiyah-Dov Esptein
Licensed Massage Therapist
Blending his educational backgrounds and professional in nursing, psychology, dance and martial arts for a comprehensive experience on the table. His modalities he specializes in are pain management and psychological trauma, utilizing his massage therapy and Reiki training to target the deepest of pains whether they are physical or energetic in nature. 
Coming from a multicultural family of African American artists whose work began during the Harlem Renaissance, Abiyah-Dov is an icon in the house music scene locally, nationally and internationally, respectively. He keeps his family's West African traditions from the Motheland alive through dance performance, bringing a whole new breath of life to his lineage dating back 11 generations to Ghana via the Caribbean; Abiyah-Dov danced under the mentorship of Afro-Puerto Rican dance master Tito Rodriguez, director of Africaribe, as the Vijigante, known in Africa as the Egungun dancer, the one who is chosen by the ancestors to tell their story through dance. 
Abiyah-Dov is also his family's historian, keeping the ancestral stories of their time in the diaspora alive for future generations. His familial history also includes Ashkenazi Jews and he honors his religious roots proudly by visiting and exploring the Holyland annually; during his most recent excursion, Abiyah-Dov immersed in the Sea of Galilee in Tiberius, Israel, the geographical location of the well of Miriam, as well as where Jesus walked in water. 
This brought him to a new level of spiritual understanding and awareness, firmly cementing his commitments to his profession as a gifted healer. Henceforth, Abiyah-Dov's commitment to his craft and clientele is ongoing; he is about to receive his Reiki mastership, and plans to continue his alternative health training in teaching meditation, and plans to venture to Hawaii to begin his studies in Lomi Lomi, traditional Hawaiian healing. 
Abiyah-Dov considers life an adventure, and loves to travel, having been to Israel, Azerbaijan, Russia, Norway, the Ukraine, England, Iceland, Amsterdam, Jordan, and Spain. Some of his next destinations on his bucket list are Greece, India, Italy, Ireland, and Ghana. In his downtime, Abiyah-Dov shows love through food, having been taught by his beloved Grammas and mother, respectively. He also documents his world travels through photography and written expressions of his experiences. 
El na refa na lah- Ancient Hebrew prayer meaning May you be healed in the name of G_d almighty, and Abiyah-Dov's healing mantra. 
Madison Beckman
Licensed Massage Therapist
Madison is a Licensed Massage Therapist and a Certified Manual Lymphatic Drainage Therapist. Her approach to massage can be described as a careful balance between relaxation and therapeutic techniques. She enjoys working closely with each individual to find what works best for them. 
Outside of massage, Madison loves spending time with family, hiking, antiquing, watching movies, and listening to music.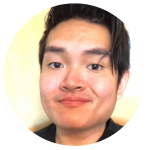 Jorell Ellazar
Social Media Assistant
Jorell is a Rush University alum having earned his master's degree in Clinical Nutrition in December 2021. As an undergraduate student from Lake Forest College, he first worked for North Shore Pro-Active Health as a Functional Medicine intern in 2019 and then was employed as a part-time Chiropractic Assistant. Since then, he's taken up various tasks in marketing, optimizing the company's online presence, as well as working under Dr. Jordan's functional medicine services as a nutrition assistant. 
He currently lives in Skokie, Illinois which is not too far from his previous home in Chicago. Jorell is currently taking his passion for nutrition and wellness to the Didactic Program in Dietetics program at the University of Arizona in hopes of becoming a Registered Dietician in the near future. Outside of work Jorell enjoys writing, listening to music, working out at home or the gym, and cooking for his friends and family.