Dr. Jordan Leasure
Dr. Jordan was born and raised in Libertyville, IL. She graduated from Lake Forest College majoring in chemistry and business and became a licensed Chiropractor in Illinois in 2006. Dr. Jordan received her Certified Chiropractic Wellness Practitioner certificate in 2010, to better enable her to educate the public on how to Eat Well – Move Well and Think Well. Her focus is overall health and wellness, and being a former high school and collegiate athlete; sports injuries. In her free time Dr. Jordan enjoys spending time with her husband and 3 year old son, Parker, doing yoga and speaking at corporations on the importance of health and wellness.
Dr. Jade Dellinger (Leasure)
Also a lifelong Libertyville resident, Dr. Jade studied nutrition at the University of Illinois before joining Dr. Jordan at Palmer College of Chiropractic in 2005. She became a licensed Chiropractor in Illinois in 2010. Dr. Jade is dedicated to family care focusing on educating parents on the importance of chiropractic for their children and caring for pregnant women throughout and after their pregnancies. Dr. Jade is Webster Certified and became Certified by the Academy Council of Chiropractic Pediatrics in 2018. Her preferred methods of treatment include diversified adjusting, kinesotaping and other rehab modalities. When she isn't working she enjoys traveling, spending time with her husband and her son and anything outdoors.
Julie Hartman
Massage Therapist
Julie is a graduate of the College of Lake County massage therapy program and a member of ABMP Massage Association. She is passionate about massage therapy and is devoted to helping her clients feel their absolute best. Massage therapy is not only a relaxing experience, but also helps the body stay balanced through the effects on the circulatory, lymphatic and other systems and leaves the body in a better position to regulate its inner environment. She frequently takes continuing education courses to help her stay current with massage therapy techniques and better help her clients.  
When she is not in session with clients she love spending time with our two Siberian Huskies and volunteering for a Husky rescue group.
Kristie Greenfield
Massage Therapist
Kristie is a confident licensed Massage Therapist, Certified Medical Assistant and licensed Esthetician who graduated from Cortiva School of Massage Therapy in 2006. Her strength lies in the ability to define problem areas and address their resolutions by blending various treatments to support clients on their journey to recovery.
She has a strong skill for client relationship building and customer service. 14 years of experience as a Chiropractic assistant has enabled Kristie to understand which modalities can provide the best outcome for the patient. Her knowledge of a wide range of massage and healing techniques, such as Sports, Deep tissue, Swedish and Cupping provide an individual treatment for each patient. Kristie's goal is to help unwind the unique mental tension and muscular imbalances to support your mind and spirit.
Hasana Huff
Director of First Impressions
Please welcome the newest member of the NSPAH team. Hasana was born and raised in Waukegan, Illinois, and was a high school(Carmel) and collegiate track athlete. She is a licensed cosmetologist and is working on her degree in Athletic Training.  Health and wellness have been a huge part of her life, and she enjoys working at NSPAH to help teach patients of alternative methods to cope with common conditions and complaints.
Her favorite things to do outside of work include binge watching her favorite shows on netflix and reading sci-fi and fantasy books.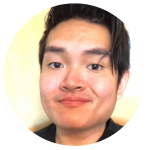 Jorell Ellazar
Chiropractic Assistant
Jorell was born and raised in Chicago, Illinois, and has been working with NSPAH since June 2019. Starting out as a Functional Medicine Intern, Jorell came to learn more about the importance of dietary and lifestyle modifications as it applies to the patients he's worked with and his own personal life. He is interested in interacting with patients and providing as much assistance to them whether it be though cold laser therapy or taking vitals. He is currently taking classes with the Functional Nutrition Alliance to earn his Functional Nutrition Lifestyle Practitioner (FNLP) certification so he may, one day, gain the scope of practice to talk about the intersection between physiological inflammation, mental wellness, and gut health with future clients.
Outside of work, Jorell enjoys writing and cooking for his friends and family.